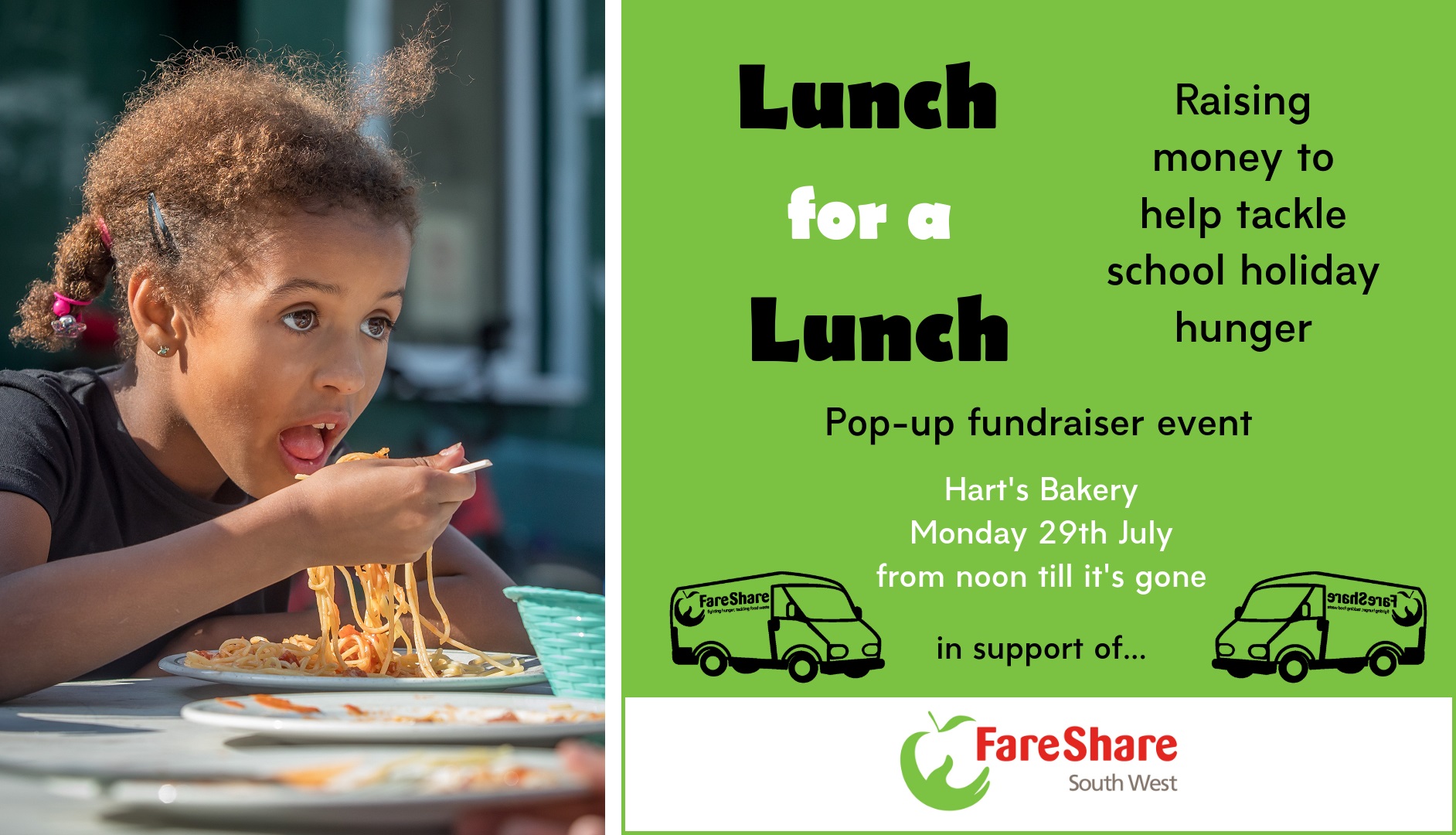 Summer holidays should be an exciting time for school children, however with thousands of children in Bristol relying on free school meals the long break can be really tough. The extra strain of added food costs, activities and child care can mean hard-working parents struggle to provide nutritious meals for their children. As a result, children in Bristol face going hungry this summer.
When we heard about the campaign between Feeding Bristol and FareShare Southwest to supply and fund over 40,000 meals we knew we had to help. In such a prosperous and food rich city the idea that children (and their parents) may go hungry is unthinkable.
We will open for lunch on Monday 29th July (just this once – we are normally closed on Mondays!) and ask people to donate at least what they would normally spend on lunch. Our chefs will be cooking up one delicious dish (v/vg/gf options) plus a drink served canteen-style from noon until its gone so bring your friends, colleagues, neighbours and get there early!
Cash and card donations welcomed. Every penny will go to help make sure that no child goes hungry this summer