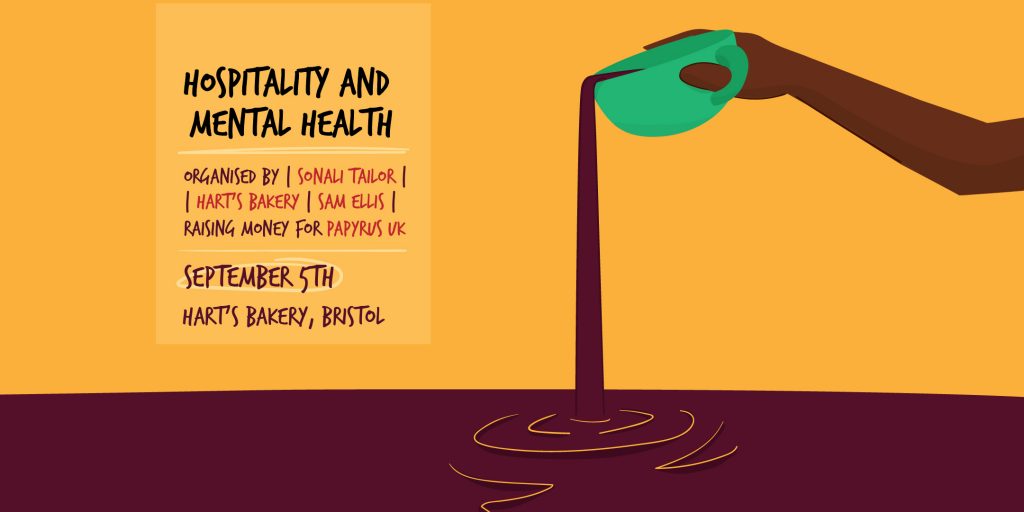 This event is a collaboration between Sonali Tailor, Sam Ellis from Full Court Press and Hart's Bakery. Working in hospitality is exciting and rewarding but like many jobs often very demanding. We want to promote healthier workplaces, strong support systems and open conversations around mental health.
The evening will start with a coffee cupping at 6pm. There will be coffees from a number of local roasteries to try as well as nibbles from the bakery.
This will be followed by a discussion about the rewards and challenges of working in hospitality led by a panel of people from a variety of backgrounds. There will be ample opportunity for questions and input from everyone. This is designed to be a safe space to talk openly about issues affecting mental health and how we can support ourselves and each other.
To attend please go to our Eventbrite page and donate whatever you can. All funds raised will go to Papyrus  who are working to prevent suicide in young people. Spaces are limited
Thursday 5th September, 6pm, Hart's Bakery