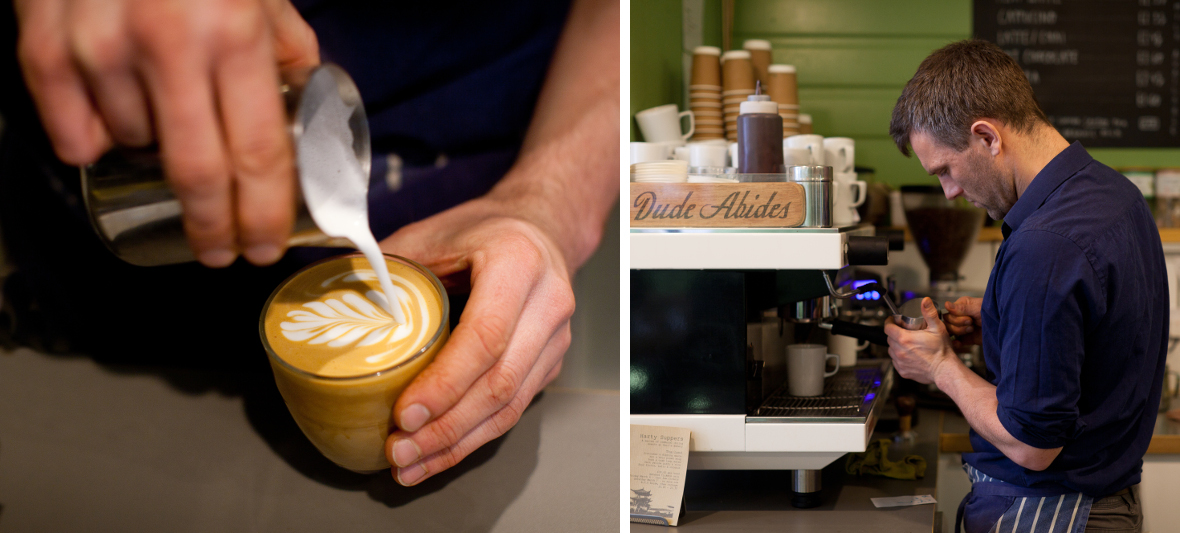 Panama Finca Santa Teresa
Caturra & Catuai, Washed Process
Finca Santa Teresa is at the forefront of coffee experimentation, particularly in its cultivation of the renowned geisha varietal, with washed, natural and honey processing all taking place on the estate. The farm's natural borders of lowland tropical rainforest create unique microclimates for the different lots produced on the far, and the area is home to some of the most endangered endangered species in Panama.
Citrus and floral notes dominate the aroma of this coffee, and a sharp stone fruit quality is reminiscent of raw cacao. The roasting process adds further sweetness with notes of milk chocolate and buttery caramel.
This is the latest seasonal espresso chosen with our coffee partners at Extract Coffee Roasters.