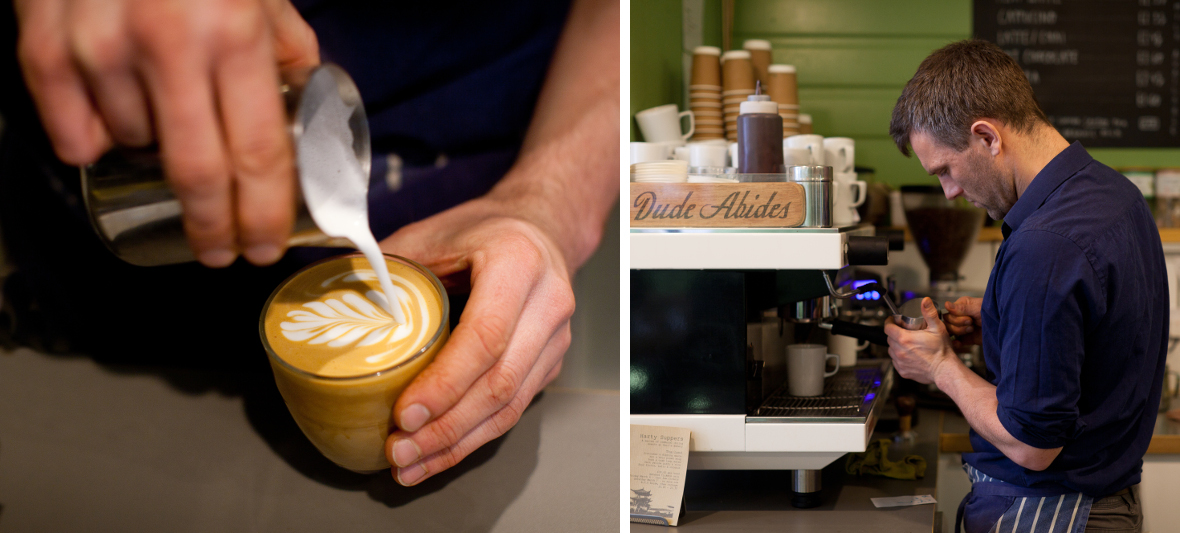 Colombia Joyeria Espresso
Combination lot, washed & silo dried for 24 hours
The Santa Barbara Estate houses the majority of its fulltime workers on site, as well as providing scholarship programs and financial aid for their children. Workers are also incentivised to acquire their own plot of land upon retirement. As well as this, Santa Barbara workers (including seasonal pickers) can expect to be paid around 30% more than the local minimum wage.
This lot from the Santa Barbara Estate combines some of the highest scoring coffees on the estate and is stored, processed and milled separately to maintain its integrity. The Joyeria has a great sweetness and body, making it the ideal choice for a powerhouse espresso, with notes of treacle, baked plum and hazelnut.
This is the latest seasonal espresso chosen with our coffee partners at Extract Coffee Roasters.