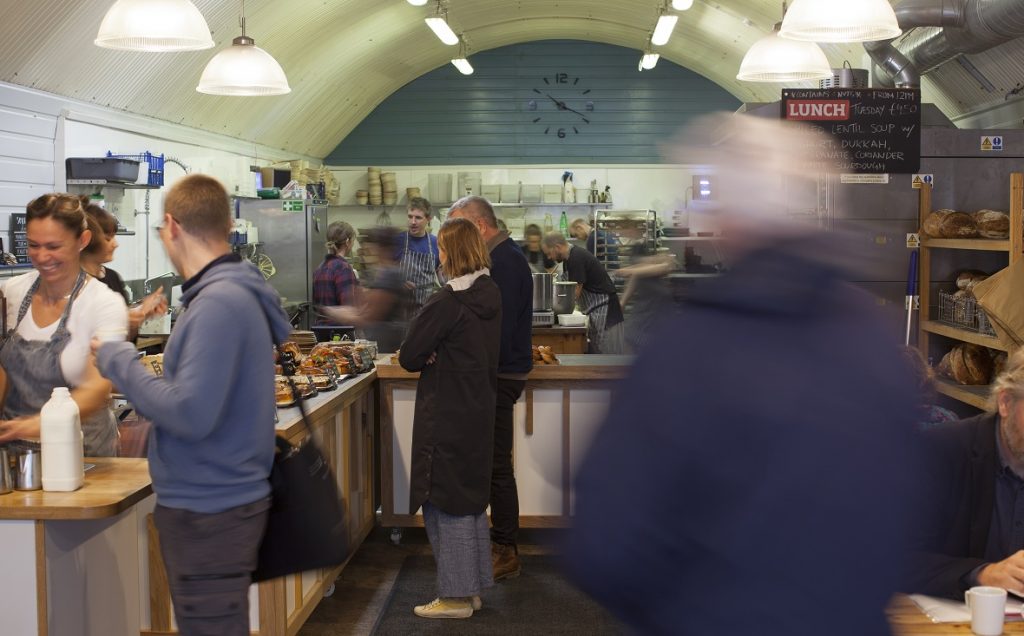 PART TIME BARISTA/FRONT OF HOUSE VACANCY

We are looking for a new member for our Front of House team. Exceptional customer service is our priority, therefore experience in a busy café or hospitality environment is essential. We have a big group of lovely regulars as well of plenty of new customers every day, so you need to be welcoming, friendly and able to build rapport quickly. We are a busy bakery, which means we work at a fast pace, so energy and efficiency are a must!
2 – 3 shifts per week (16-24 hours), £10.50/hour, generous perks
Mixture of opening and closing shifts between the hours of 6.30am and 4:00pm
Must be able to work on Saturdays
To start Mid July 2022
Barista experience is desirable. Great coffee is a big part of what we offer, with rotating house espressos from Extract coffee roasters and high-end equipment.
The role also includes some food preparation, taking orders for hot food, answering calls, taking customer pre-orders and day-to-day upkeep of the café space.
Open from 7am – 3pm Tuesday to Saturday we offer attractive working hours, training, competitive pay, generous perks and as a small and friendly team, there is plenty of opportunity to learn and make your mark on a growing business.
To apply please email a CV and covering letter to shanea@hartsbakery.co.uk
People from black, and minority ethnic communities are currently under-represented and are encouraged to apply. We are committed to supporting a team that represents a variety of backgrounds and perspectives.