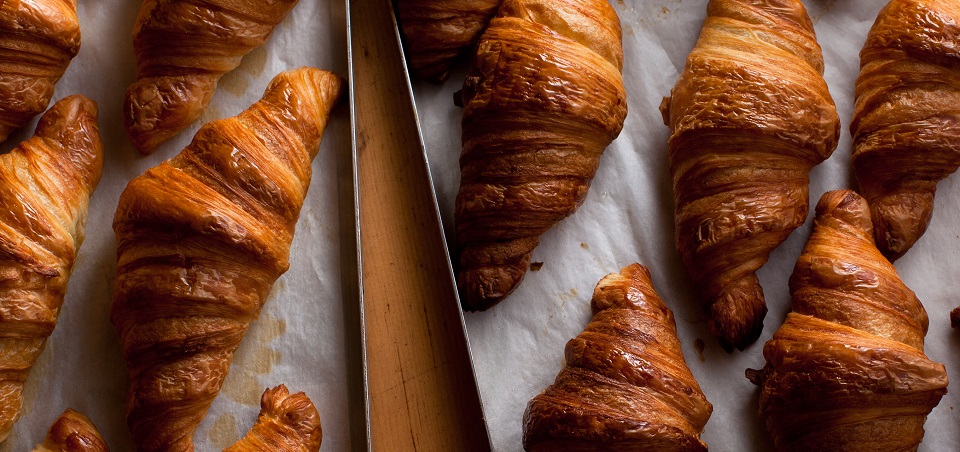 THIS POSITION HAS NOW BEEN FILLED, BUT IF YOU ARE INTERESTED IN ANY FUTURE VACANCIES, PLEASE GET IN CONTACT
Full time – 40 – 45 hours a week
5 days a week including Saturdays, earliest start time 4.30am
To start in May or early June
We are looking for an experienced baker to join our small team.  We make a range of sourdough, viennoiserie and cakes.  Using a slow overnight retard for all our bread and pastries we have developed a rhythm that allows for sociable working hours, products fresh from the oven when we open and a connection with customers as they are able to see the whole process.
You should have experience in a similar role with a knowledge and passion for baking artisan bread, pastries and cakes.  You will be familiar with mixing, shaping and baking a range of breads and experience with laminated products.  As a team of just 3 full time bakers, roles are shared and rotated so you need to proficient in all areas but this also means lots of variety of work.
As part of a small team you will need to be able to work independently, efficiently and share responsibility for the smooth running of the bakery.  Quality is at the heart of what we do – you should have great attention to detail and be always striving to improve products and processes.
This is an exciting opportunity to join a young and developing business, already with a strong reputation and customer base in Bristol.  There will be ample opportunity for creative input, developing new products and ideas which will expand our wholesale, retail and café trade.
Salary dependent on experience
Please send a CV and covering letter to laura@hartsbakery.co.uk