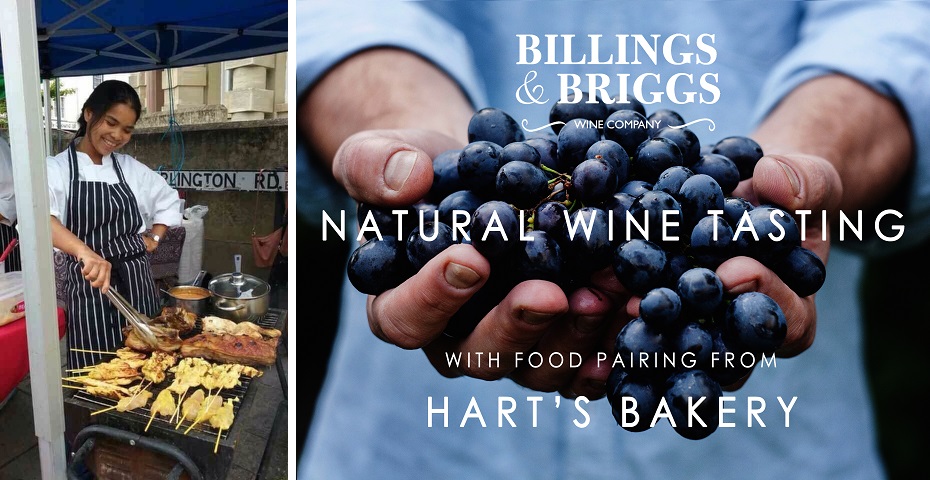 As if great coffee and pastries fresh from the oven weren't reasons enough to pop over to see us, we have two great guests joining us this Saturday 21st July.
From 8am Billings and Briggs will be set up with a selection of natural wines to try and buy. They will be paired with sweet and savoury products from the bakery. This is a great chance to meet Dan and Louise and explore a group of wines all made using sustainable farming and clean production methods. It's never too early for wine!
From 11am – 2pm we'll have the first in our series of summer BBQ's. We're very excited to have Jean's Thai on Gloucester Road kicking us off. This small restaurant run by Jean and her family is a firm favourite among the bakery team and we reckon cooking some of the best Thai food in town. She'll be serving up a couple of her best loved BBQ dishes – make sure you add some of her famous chilli sauces.