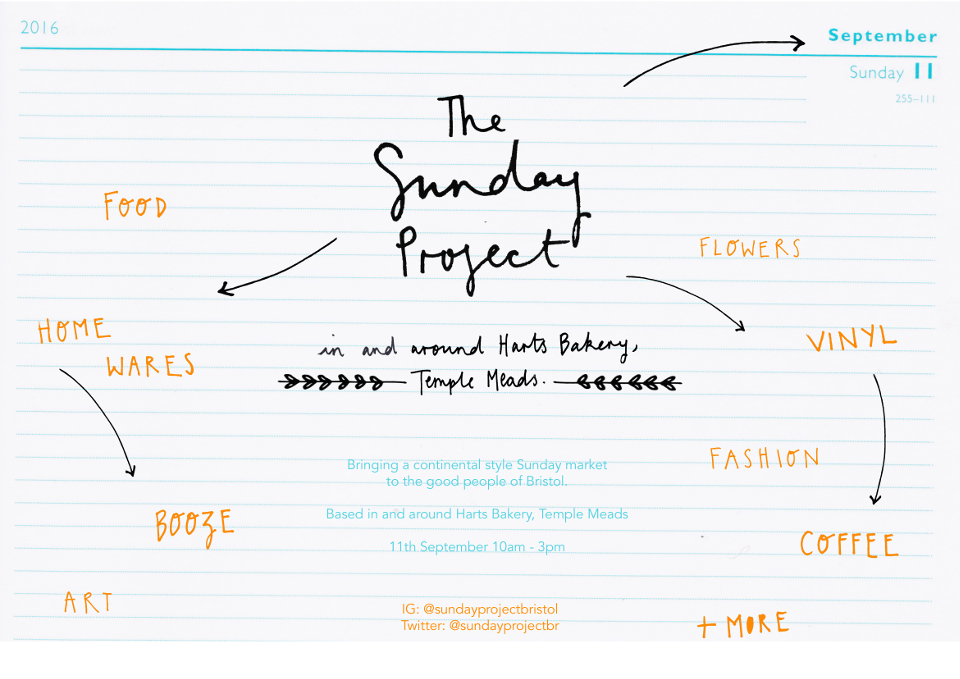 When: Sunday 11th September, 10am – 3pm
Where: In and around the bakery…
We've long talked about putting the amazing space around the bakery to good use on a Sunday and so here we go!
The Sunday Project aims to bring to Bristol the sort of market that is commonplace in hip cities like Paris and Berlin – a carefully curated mix of Bristol's undiscovered food, vintage, homewares, flowers, booze and music.
The bakery won't be open in its usual way – we're handing over our coffee setup to the capable hands of Little & Long Roasters and the bakery team will be whipping up their own creations for stalls outside.  Look out for the Mini Bakery from our baker Lance or Hawaiian Poke from our chef Simon (you'll have to come to find out what it is!)
Follow @sundayprojectbr on twitter for hints of who you might find there and we look forwarding to seeing you on Sunday 11th September.