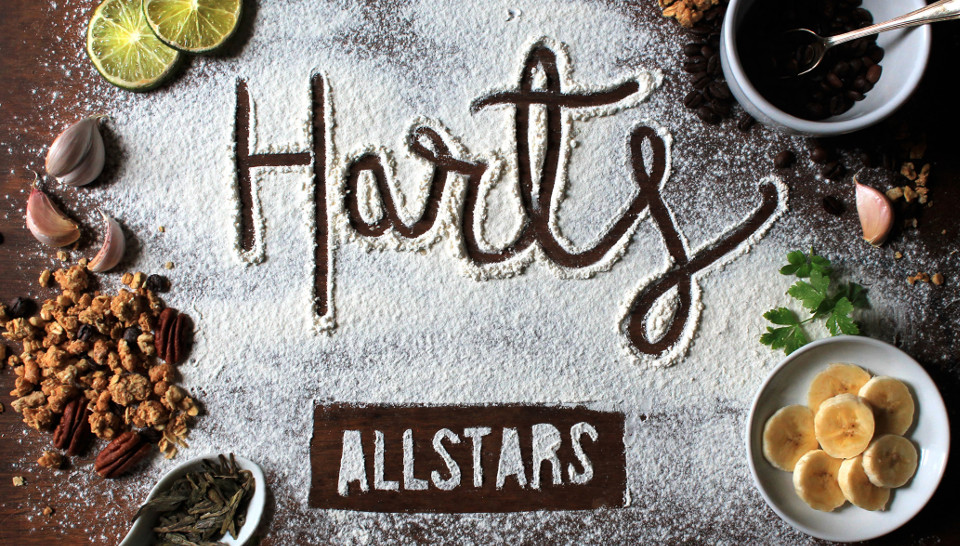 This one-off, staff run event will showcase the hidden (and not so hidden) talents of the Hart's Bakery team. It's a chance to meet, chat to and purchase the products that are getting their creative juices flowing and keeping them up at night (despite the early starts). If they're eating it, making it  and creating it – you better believe you'll want to know about it too.
From breakfast classics like vegan porridge, iced buns and excellent coffee to brunch-time Hawaiian Poke, bbq chicken wings and the Polish speciality bigos. We're giving Extract Coffee the day off and barista Sam will be showcasing some exciting espresso from Round Hill. There will be bread and lots of baking too but don't expect any of our usual fare – this is an opportunity to let our team loose with all the creative ideas we can't fit in to our normal menu.
It's not just food, we've got talented artists, potters and jewellery makers in our midst so join us for the perfect Sunday market vibe.
We'll be open from 9am to 3pm. Please note cash only!
Check out @hartsallstars on Instagram for some hints of what everyone is planning