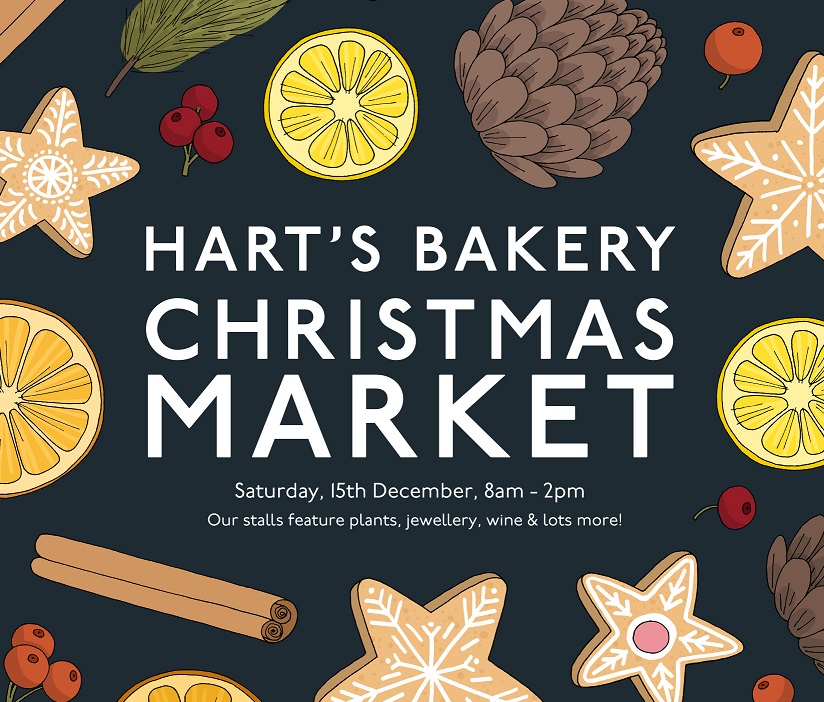 On Saturday 15th December we will be holding our Christmas market outside the bakery, and we've invited a selection of our favourite independents from across Bristol. Thanks to Martha Anne for our wonderful poster!
We've got the festive feasting and drinking covered with wine, cider, cheese, flowers and coffee. Billings and Briggs will have a selection of organic, biodynamic and natural wines with free tastings so you can try before you buy. We are also very excited to have Ingrid from Dunleavy Vineyards with her award winning 2017 pinot noir rose and a very exclusive sparking white wine – only 500 bottles produced and already over 50% sold so don't miss out!
Cider, apple juice, vegetables and cheese from Wildings Cider, Raw cacao hot chocolate with handmade marshmallows from Broma and amazing chilli sauces from Loba Makossa will help fill up your festive larder. Flowers and wreaths from Lily Violet May
For extra special handmade gifts you'll find Old Market Plants, TE Pottery, Pipistrelle Design, Larch Jewellery and more to be confirmed!
Saturday 15th December. 8am-2pm
The bakery will be open as usual from 7am – 3pm with mince pies and other festive treats